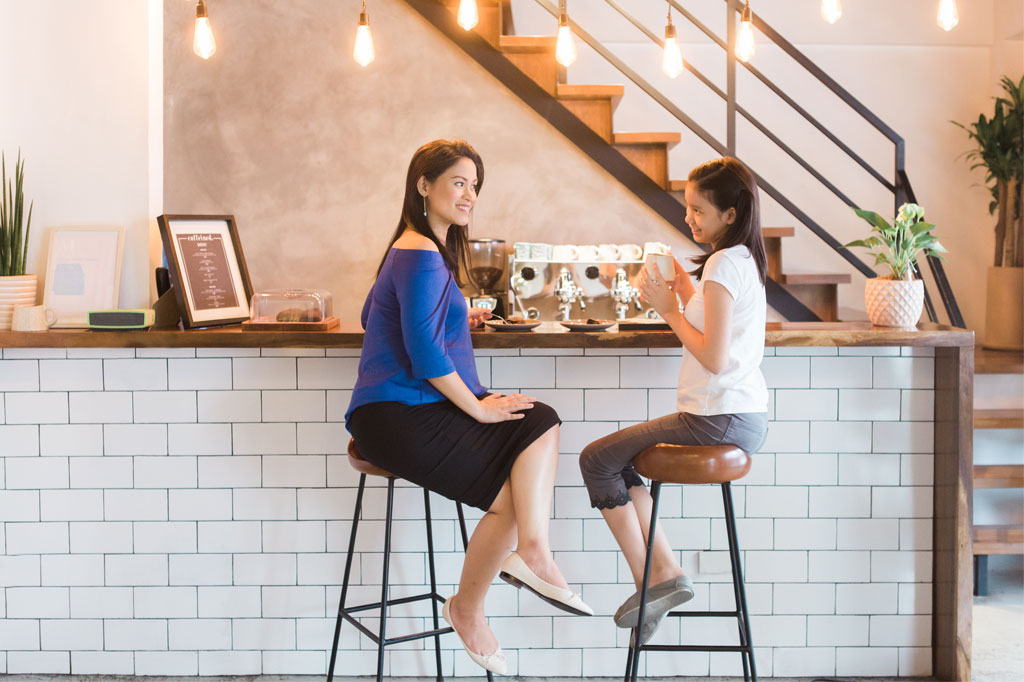 When you think of all things "baby", one of the first things that comes to mind for Filipino moms is the Parenting Emporium. It has become a one-stop shop for parents, offering everything you need for the first few months of your baby's life - from sterilizers to carriers, and breast pumps (for the working moms) to swaddles.
Maricel, together with her partner Beng, has truly created a safe haven for us moms (and dads)! We were so lucky that Maricel agreed to join us for this holiday maternity shoot. We even had the added bonus of her lovely daughter Lia joining us. Maricel is expecting her second baby very soon and is definitely the epitome of a blooming mom-to-be. Enjoy the photos. :)
Maricel wearing our Hunter dress in wine. Perfect for the holidays!
Maricel is in our Taylor top and maternity pencil skirt, here with her lovely daughter Lia.
Our Nicole dress in green is a great alternative to red this holiday season.
One of our most flattering dresses ever. Perfect for before, during, and after pregnancy. Our Abigail dress is coming back soon in all-new colors! Watch out for them. 
We love the combination of camel and black! So sophisticated. Liana top available now.
Garnet is always a good idea for the holidays, yes?
Pia top in garnet now available exclusively at the Parenting Emporium. Other colors available online now. 
More photos from the shoot coming out on our Instagram account soon! Thank you Maricel for a fun fun shoot! :)
Photos by Camille King. Hair and make up by Wheng Legaspi. Styling by Spruce Floral Designs. Accessories by heyjow. Christmas accessories by Fun Nest. Check out their Instagram @funnestph. Shot on location at Mozaic Living. You can reach Parenting Emporium by emailing them at theparentingemporium@gmail.com.