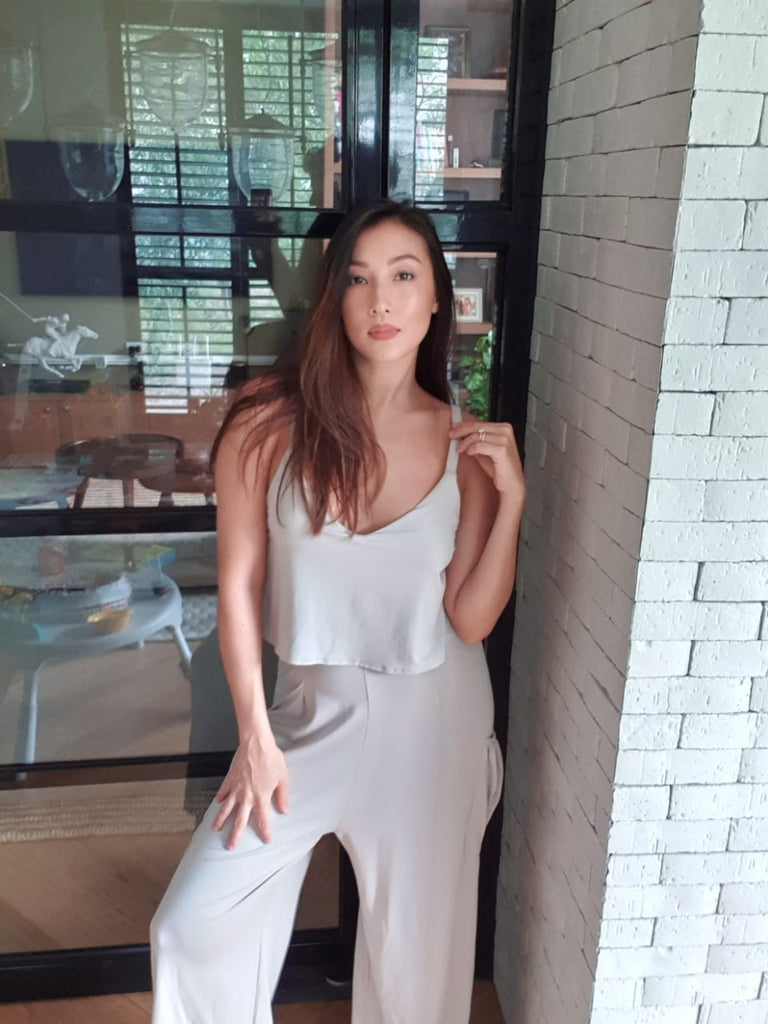 House clothes. That's what everybody seems to be wearing these days as we make our homes the headquarters for a lot of areas in our life. We need clothes that meet comfort, style, and function that we can wear at home as we're balancing from quaran-tone online workouts, company video calls, crazy kitchen creations, or even breastfeeding breaks. That's why we teamed up with Solenn to create our ELIN.KATANA line—the answer to lazy chic.
As a new mom to daughter Thylane Katana, Solenn takes this chapter of motherhood on a hands-on level. Immersing herself in new challenges like breastfeeding, she also finds solutions to be able to tackle these with a level head and as comfortably as possible. She designed ELIN.KATANA with her daughter in mind. The collection uses bamboo cotton stretch fabrics that are cool and breezy with secret holes and adjustable waist bands—perfect for pregnant and nursing women. With a color palette of light grays, clean whites, fleshy pinks, and vibrant reds, these pieces can be worn for different occasions at home no matter what your shape is.

So here's to staying home a little while longer. A bit of style can help keep our moods up, too.
Keep safe.
ELIN Team