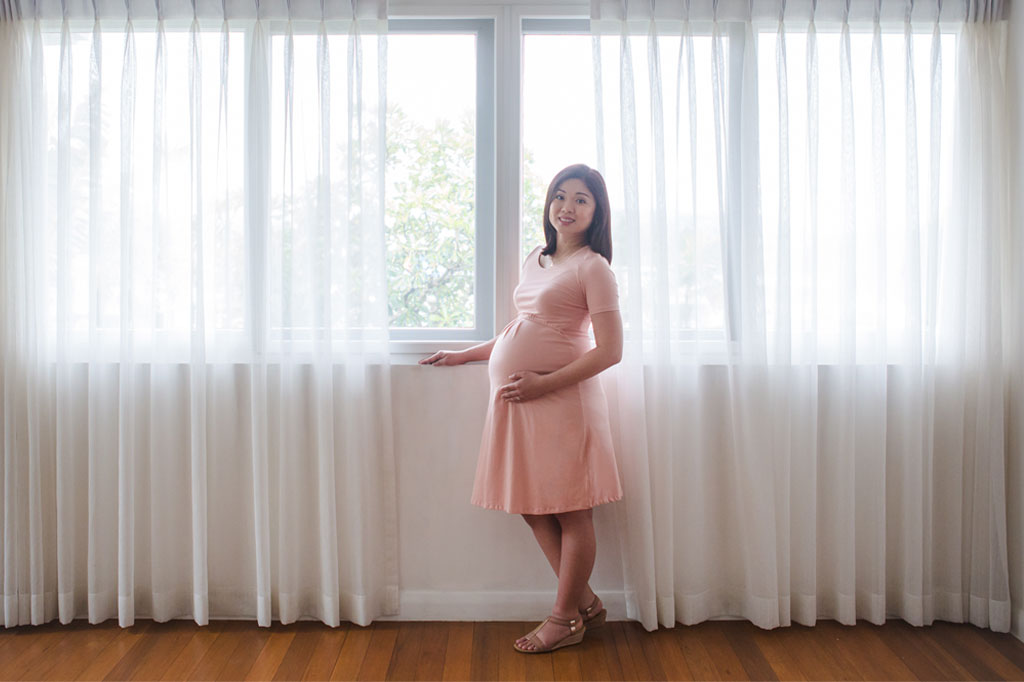 Pretty first-time mom Lyra was almost at the finish line of her pregnancy when we took her photos. You would never have guessed she was on bed rest for a few months with how she moved around and her positive attitude. She's also a doctor (beauty and brains) and we enjoyed our morning with her, talking about possible baby names and different pregnancy symptoms that all moms could relate to. 
Lyra in our S/S Cecilia Dress. This shade of peach suits her so well.
Our Ellie tee goes straight from maternity to nursing.
We love the draping of our Hannah dress.
The pretty sleeve details on the Megan dress make all the difference.
Our Camille tee is a great everyday top.
Lyra looks lovely in our classic Sabrina maxi dress.
Our Harper dress is great for a day in the office or a dinner with friends.
Our Maya top is one of most popular styles. 
Lyra gave birth a few weeks ago and is now a proud mom to a healthy baby! Thank you again for spending time with us. :)
Photos by Camille King. Make up by Gex Garcia.