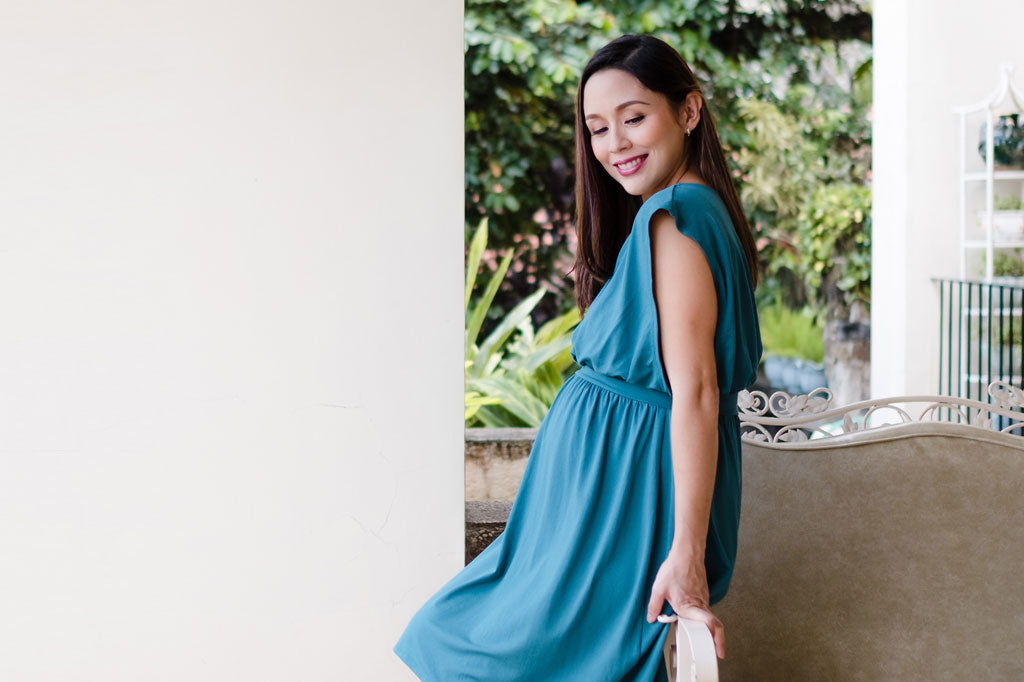 Cristina, also fondly known as Tata, holds a special place in our hearts because she was our very first model when we started Elin in 2013 (five years ago!). She was newly-engaged at that time and drove herself to our shoot at Angelfields in Silang, Cavite. She was such an easy model to work with from start to end and instantly looked great in our clothes. Since then, we've always asked her to model for us whenever she's in town (she is currently based abroad). Luckily for us, she always says yes. We can't believe she's pregnant with her 3rd child! She still looks like she's just about to become a new mom. 
In our Willow dress:
Our Amity top makes it easy to look stylish and comfortable:
Wearing our versatile S/S Cecilia dress:
Looking great in our Molly nursing wrap dress:
Our Erich dress perfect for before, during, and after pregnancy:
Our Elisse dress is bump-friendly and has nursing access: 
Our version of the shirt dress is the popular Dylan dress:
Tata wearing our easy Talia nursing dress:
We love the asymmetric details of the Kimberly maxi dress:
In our loose and easy Nora nursing top, also available in more colors:
Thank you again for such a fun and easy shoot, Tata! It's been amazing to witness your journey as a mom - from being engaged, to pregnant with your first daughter, and to now being a seasoned mom. :) We look forward to working with you again, pregnant or not! :)
Hair and make up by Wheng Legapi. Photos by Camille King.