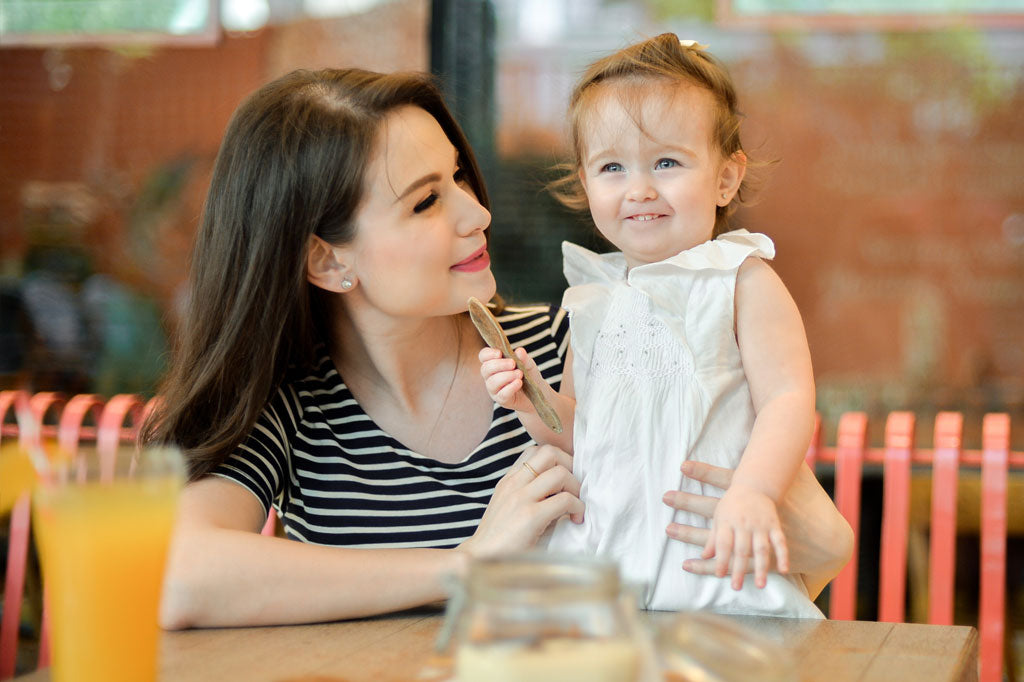 Pretty mama and luxury retail professional Rima Ostwani Najjar is the perfect example of someone beautiful inside and out. She was so lovely and gracious during our shoot, even with the scorching summer heat and being almost ready to pop! Her equally beautiful 1-year-old daughter Adriana was also game, smiling for the camera in spite missing her afternoon nap. We are so excited for them to welcome the newest member of their family very soon.
How was your second pregnancy different from your first?
"Both pregnancies were quite similar (I'm lucky they weren't difficult pregnancies and I can work right until I give birth) but my second one was a bit heavier to carry and I noticed that the baby moved a lot more, maybe because he's a boy?"
What are your newborn must-haves?
"A good swaddle blanket, baby bottles, diapers, baby bag, stroller, burp cloths, baby detergent, cute onesies, and a breast pump."
What are your pregnancy must-haves?
"I would recommend anti-stretchmark cream, maternity tank tops and leggings with great support, pre-natal vitamins, and maternity clothes that are both pretty and comfy."
What is the best piece of motherhood advice you've received? "There is no perfect mom -- just be the best you can be and always give your all."
What's the best thing about being a mom? "Watching your child grow and witnessing every milestone in their life. There is nothing more beautiful than being a mother and knowing that you have so much love to give."
Rima is wearing (from top to bottom): the Francine dress, the Nora Top, the Palma dress, the Marian top, the Alana dress, the Hannah dress, the S/S Cecilia dress and the Ginny dress. Photos by Happy Folks Studio. Hair and Make up by Wheng Legaspi. Shot on location at Early Bird Breakfast Club, Century City Mall.